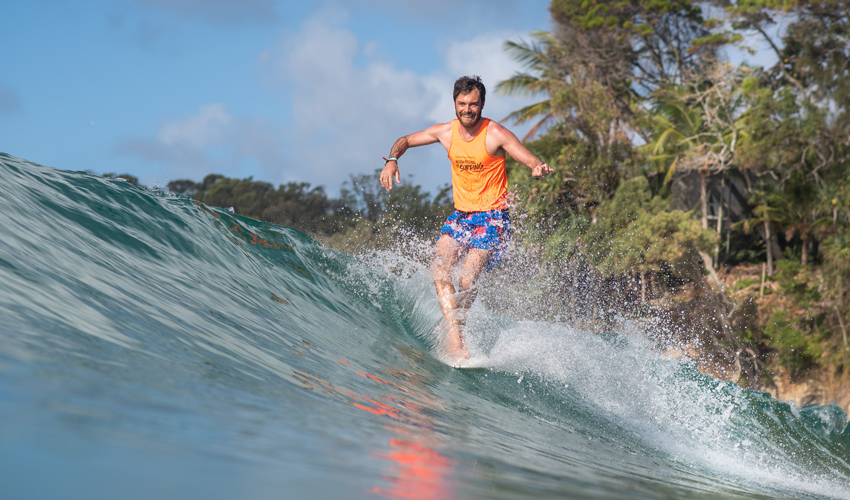 Noosa Festival of Surfing 2023
The Noosa Festival of Surfing is an annual event that takes place in Noosa Heads, Queensland, Australia. It is a celebration of surfing culture, featuring surf competitions, live music, art exhibitions, and other events and activities. The festival attracts surfers and surf enthusiasts from around the world and has become one of the premier surf events in the world.
Dates:  The Noosa Festival of Surfing is from Friday 3rd March to Sunday 12 March 2023.
This is the largest surfing event in the world by competitor numbers.
Come and experience this phenomenal celebration of surfing and surfing culture.
Are you ready for another 10 days of stoke?
Various Noosa surfing events
The Noosa Festival of Surfing, led by World Surfaris, has transformed into an eco-friendly and inclusive event suitable for surfers of all ages and levels. It serves as both a gathering for experienced surfers and a launchpad for younger surfers, and is widely recognized as the world's longest-running and most beloved surf festival.
For anyone who has not visited before during the surf festival, add this event to your bucket list.
Some of the world's best long-boarders converge to test the breaks and the surfing is world class. Likewise, Noosa comes alive with an entertainment program centered at Main Beach.
Everything is accessible and the festival vibe is relaxed and family oriented.
Space is limited and we want you to be part of the Festival, so sign up early.
Stay with us at Little Cove Court
For fans of Noosa and surfing, the Noosa Festival of Surfing combines the best of both worlds!
Our Little Cove Beach luxury accommodation at Little Cove Court is right in the thick of the surfing action.
We are the ideal place to stay and we look forward to welcoming festival competitors and visitors with a variety of accommodation options.