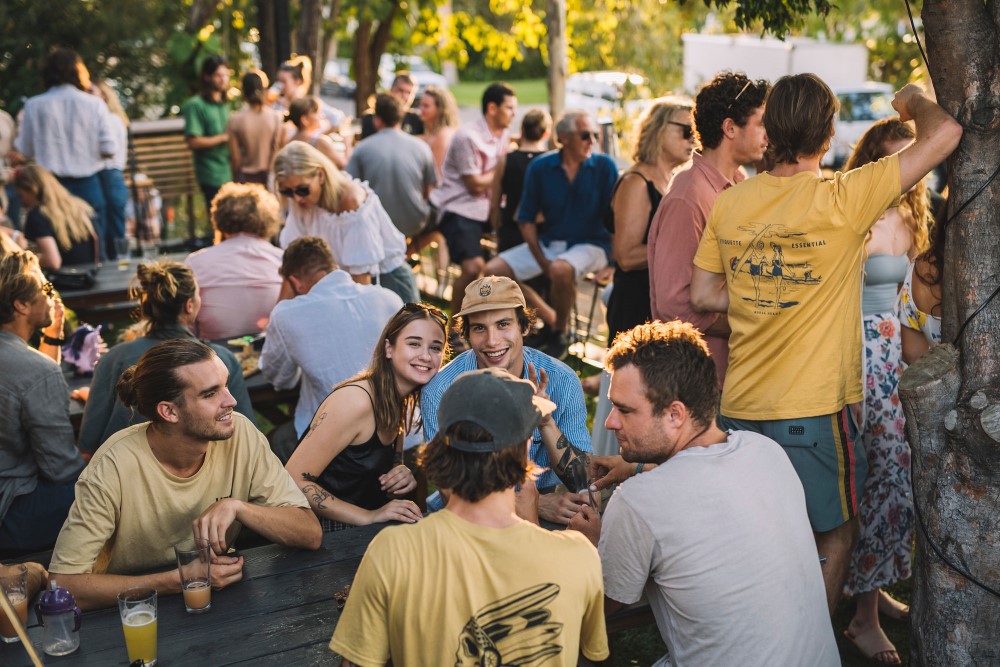 Visit Boiling Pot Brewery
Thirsty for craft beer? Craving a pizza? Yearning for some live music? In need of an uplifting atmosphere? That's good then, because the Boiling Pot Brewery can deliver you just that and a little bit more…
Boiling Pot Noosa is the go-to destination for everyone – read on to see why.
What's it all about?
Boiling Pot Brewing Co came about to develop the best beers that pair the best with Noosa's sub-tropical climate. This was inspired by the vigour and passion for creative, experimental and innovative craft brewing happening all across the globe.
Closer to home, Boiling Pot Brewery has also been inspired by Boiling Pot in Noosa's National Park. This natural wonder can be seen from the Boiling Pot lookout and is a rock formation in the sea that literally looks like a bubbling pot of water!
If you already know about brewing, then you'll get the connection. FYI – the boiling pot is the giant vessel they cook up their beer in.
Founded by Noosa local, John Scott Madill, they brew their beer out the back of their tap room, so you can get it straight from the source.
Talk to me about the food and bevvies
The menu is inspired by European cuisine and the dishes are created to pair with the beers. If you're not a beer fan, don't worry, as there's a great selection of Australian and European wines, locally distilled spirits and plenty of soft drinks.
Choose from a mouth-watering range of traditional house-made pizzas, plates and platters that are ideal for sharing. Think freshly shucked oysters, white wine mussels, German style sausages and fresh salad.
Get satisfying prosciutto, figo, gamberoni or vagano pizzas to name a few – there's gluten and vegan options, so no one misses out! Kids can get their own smaller meals of pizza, calamari, pasta and chicken.
Open Thursday-Friday: 5pm til late and Saturday-Sunday: 12pm til late.
Get together and in the holiday spirit at Boiling Pot Brewery!
Beachfront apartments Noosa
Stay a stone's throw from the beach and next to stunning Noosa National Park in your choice of Little Cove apartments. Each apartment has been uniquely styled and is fully self-contained to offer you some sanctuary.
Many apartments have gorgeous ocean views, private balconies with BBQs, roof top spas and day beds. The resort has a heated pool, set within tropical gardens and parkland, so you can enjoy being outdoors all year round.
You can easily get to Boiling Pot Brewery in just over 10-minutes by taxi, or just over 30-minutes by bus from The Cove. Happy Noosa holidays!
Browse Beachfront apartments Noosa
Featured image: Boiling Pot Brewing Co