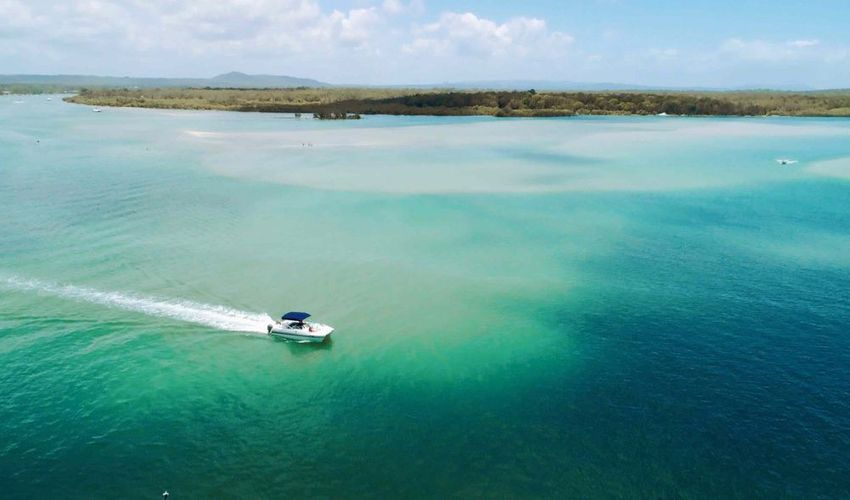 Noosa River – a world of options to explore
Noosa River has a world of options to explore.
Did you know there are only two everglade systems in the world and one of them is in the Noosa River?
A further wonder is that the river is home to over 40 species of migratory birds. In addition, this river is one of the few in Queensland that is blessed with a constant freshwater inflow.
Noosa River's journey begins in the Wahpoonga Range in the Great Sandy National Park.
Noosa River lakes system
Piggybacking along the way are six lakes: Lake Cooloola, Lake Como, Lake Cootharaba, Lake Cooroibah and Lake Weyba.
In addition, Kin Kin Creek, Teewah Creek and many other creeks and tributaries feed into the river.
Winding south it reaches its destination, the Pacific Ocean, at Noosa Heads. At any vantage point along the river's edge or out on the river itself, you can experience some of the power and beauty of Australia's unique Noosa River.
Because the river offers so many options, outstanding adventures are to be had. Escape the the throng, relax and let the weight of the world fall away.
Perfect river destination
This perfect river destination has something on offer for every age and stage. Picture yourself watching the sun go down on a fully licensed sunset cruise. Keep an eye out for the curlews, tern, jabiru and pelicans.
Or, take your own adventure and hire a kayak, paddle boat, sailboat or a motor boat. However you choose to experience the river, the clean water, clear air, bird and fish life will restore your soul.
While you are relaxing, the little ones can safely enjoy the crystal clear waters – no dumping waves here!
Noosa River – so much to see and do
This Noosa River world of options to explore has so much to see and do. When you're ready for some land exercise, hire a push bike or even a tennis court! Inviting parklands and shady, tree lined walking paths will coax you out. The wide paths are perfect for wheelchair dependent visitors or strollers.
Finally, after all that activity, there are many options for filling grumbling tummies. Fabulous restaurants and coffee shops abound. Make use of one of the many chairs provided and the covered BBQ areas. Afterwards, take a browse through the specialty and boutique stores. Finally, if you didn't catch your own, enjoy the time honoured tradition of fish & chips on the beach.
The rejuvenating Noosa River has it all. On top of this, it's close to Noosa Heads, Hastings Street and just minutes from the surf beaches and a dog friendly beach.
Noosa River will never be ticked off your bucket list. Once you've been here, you'll want to come back, again and again!
Close to Noosa River
Our Little Cove accommodation is within a short walking distance to Noosa River vantage points and the ferry service in Noosa Heads. It is a short stroll down Main Beach to the River Mouth.
When you stay with us at Little Cove Court, we can give you all of the tips you need to experience the Noosa River and the world of options to explore.
Here are some of great operators that are ready to help you experience Noosa River and the Noosa Everglades.
Kanu Kapers lets you explore the Noosa River and Noosa Everglades by canoe.
OBoat has a range of easy to use boats for hire.
Our Little Cove Noosa accommodation offers some of the best Noosa holiday rentals current available.